Proud to Server Parker, CO
Take your home or business up a notch with new paint. With Right Touch Painting, you get transparent pricing, high-quality workmanship, and streamlined service.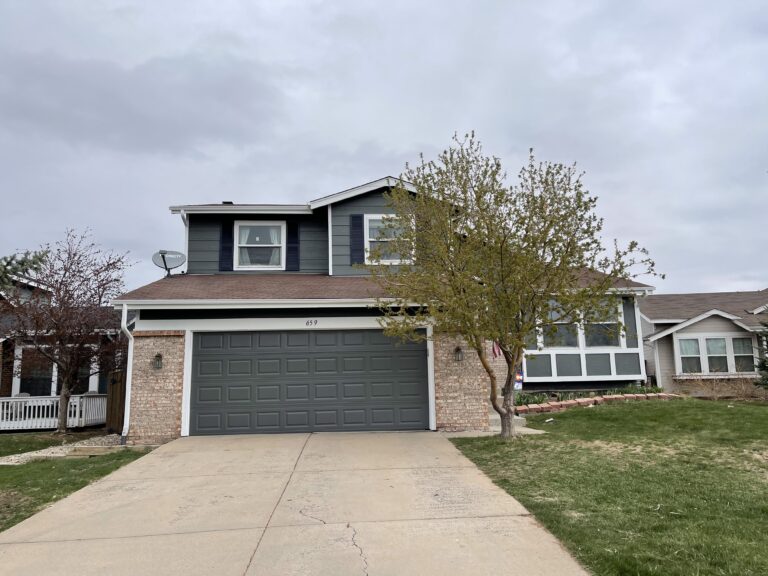 Out With the Old, In With the New
Improve You Parker Property With a New Coat of Paint
Right Touch Painting offers expert residential and commercial painting in the Parker area. Whether you need a new space painted for the first time or an old space updated with fresh paint, our experienced team can make it happen.
Our streamlined painting process is built around your schedule and needs, causing minimal disruptions to the daily flow of your home or business. Together we create a painting plan and schedule that works for you.
Don't put off getting that new coat of paint. Right Touch Painting makes it simple to get your painting project done quickly, with excellence.
Imagine Your Job Done Right
Flawless Residential and Commercial Painting
As a comprehensive painting company, we partner with the best companies out there, using only top-of-the-line tools and materials. You will breathe easy knowing that your home or business is in great hands and being worked on by skilled painters.
We understand what an incredible difference new paint can make. Smooth fresh paint and the perfect colors for your desired aesthetic turn a once bland or boring space into something out of a dream.
Our team loves turning spaces into something remarkable. We love performing seamless transformations to give you the home or business you desire. Our experience, our professionalism, and our vision speak for themselves. When you want the right touch for your paint job, you want Right Touch Painting.
Modern Painting Services in Parker
Recent Painting Projects Throughout South Denver
Right Touch Painting provides comprehensive painting services in Parker. We turn ordinary interiors into something extraordinary, but we don't stop there. Along with basic interior painting, we also offer a handful of other painting services so that you can get everything you need painted taken care of by Right Touch at the right time.
Recent Painting Projects Throughout South Denver
Color Creates Your Perfect Aesthetic
Work With Our Certified Color Consultant in Parker
Choosing the right color for your Parker home or business is essential. Whatever feeling you seek to create in your space is supported by the paint on your walls. Right Touch Painting has a certified color consultant on hand to help you find the perfect colors for your space. Our color consultant will look at your space and your desired aesthetic when picking out a handful of colors for you to choose from. The Perfect Space is Right Around the Corner
Right Touch Painting Serving Parker Homes and Businesses
Right Touch Painting is a top painting company serving Parker, Colorado. We have years of experience creating fresh, new spaces for Parker homes and businesses. Our team is highly skilled in transformation, turning boring old spaces into something warm, inviting, and incredible. We work hard to offer a simple and enjoyable painting experience for our clients, with results they have only dreamed of. If you're ready for your home or business' transformation, you're ready for the Right Touch.
What Our Customers Are Saying
Right Touch just painted my cabinets to prepare my house for sale. They look amazing!!! Wish I had done it five years earlier. David was very responsive and kept me updated throughout the planning and painting phase. Rojo the project manager was professional, on time and cleaned up each day. They provided a quality service for a fair price. I highly recommend using them if you need your cabinets modernized.
Diane Culverhouse
2022-12-12
I would work with these guys again and again. Professional, on time and did really great work!
After seeing the job Right Touch did at our neighbor's home, we took the plunge and had the entire interior repainted in our house, including all doors and trim. The job was immense! And we couldn't be happier with the outcome. Credit to David for his thoroughness in the bidding process and follow-through. And 10 stars for Alex and his crew who made it all happen. Right Touch delivered on taking care of even the smallest details, and we couldn't recommend them highly enough.
Fantastic experience from start to finish! Expert project management and really quality craftsmanship. Will 100% use Right Touch Painting again in the future.
We had a great experience with Right Touch Painting. David and his team were professional and responsive throughout the entire house painting process. David was thorough in his explanation of the services to be rendered and executed flawlessly. The design coordinator was very helpful in determining the color scheme for the house, and the crew who performed the work did a great job. We would highly recommend this organization to others.
They did an amazing job and we're so pleased! We originally had them paint the exterior, then when we were in a pinch trying to finish the interior called them back and said "we're sick of painting, any way you can help us get this finished up?" They totally came through for us...sprayed the new doors, trim, base, got the walls done beautifully, and all with a friendly, efficient, talented crew. It has been a joy to work with everyone at at Right Touch and would highly recommend them!
Michale Holtvluwer
2022-10-22
David, we are extremely Happy with the fine work your crew performed on our house. They were vey professional, courteous and paid attention to details. I will highly recommend them to anyone I know who needs paint work.
After reviewing multiple bids, we chose Right Touch Painting to paint our home. Their bid included multiple tiers of paint along with recommendations regarding color and primer treatments. The project started and finished on-schedule. The painters showed up on time, worked hard, steadily, and cleaned up before leaving for the day. They were very skilled, friendly, and professional. I was especially pleased with the way that the crew would check for and clean up drips/spills quickly. The entire project went without a hitch. We are very pleased with the results.
Actually we really like Elli, He was able to answer all of our questions just prior to us asking him. It's like he was able to know what questions we were going to ask. The price was right and provided us his business license.
Natalie Spicer
2022-10-16
Right Touch Painting did an excellent job with our exterior house painting. Their team is professional and easy to work with. We were satisfied with their prices and overall service!
We truly care about serving people.