Top-Rated Residential Painting in South Denver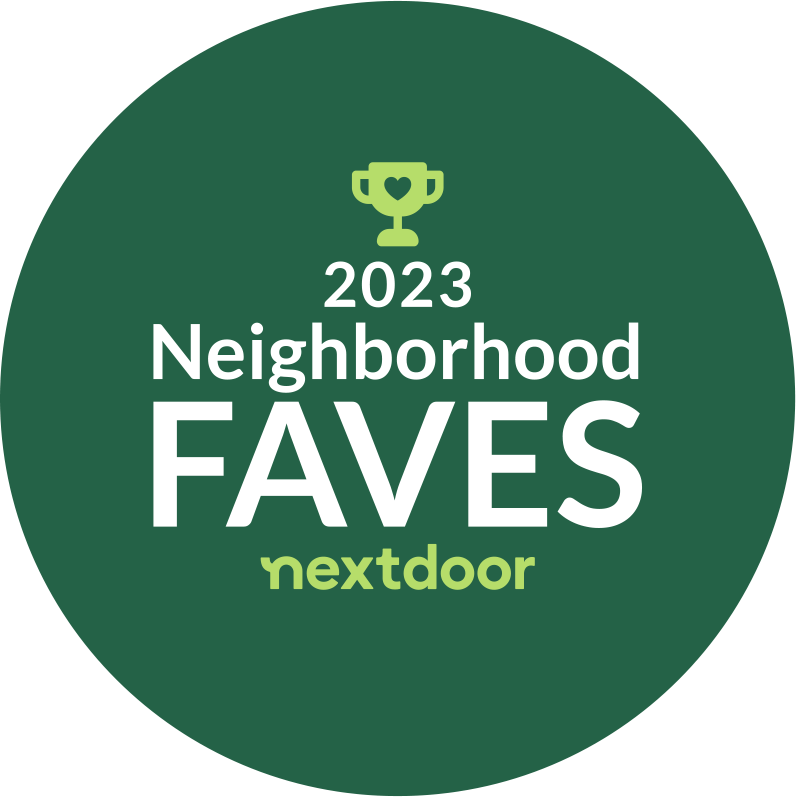 The Right Touch Difference
Getting your house painted is easy. But making sure the new paint gives your house a WOW factor? That requires the Right Touch Difference. Check out this before and after from one of our homeowners right here in Highlands Ranch!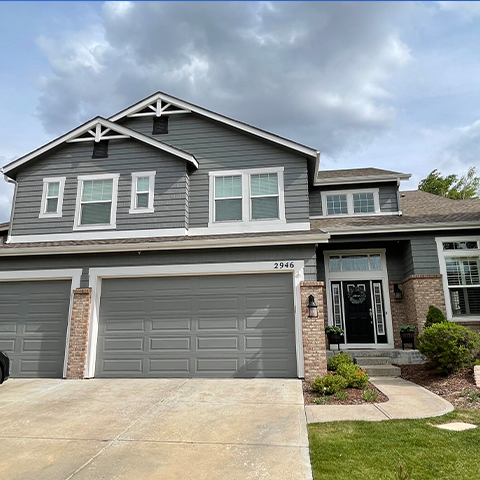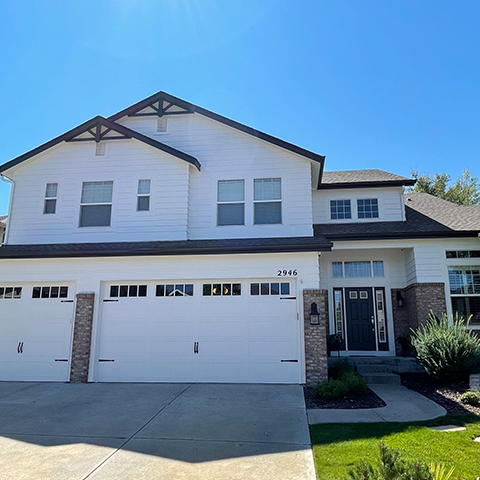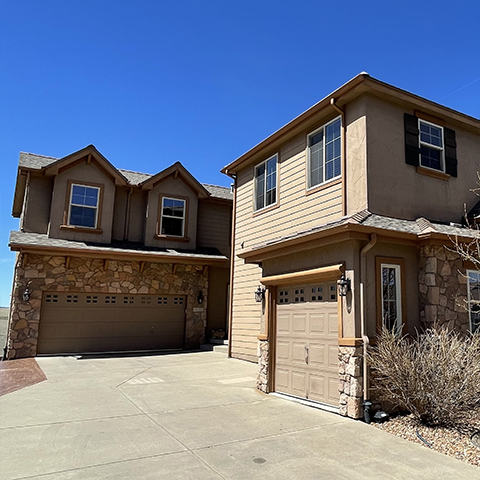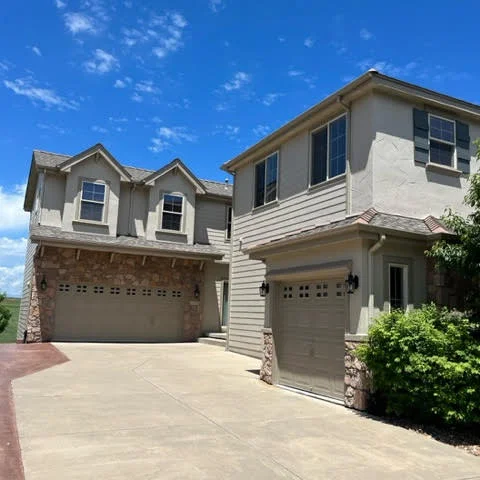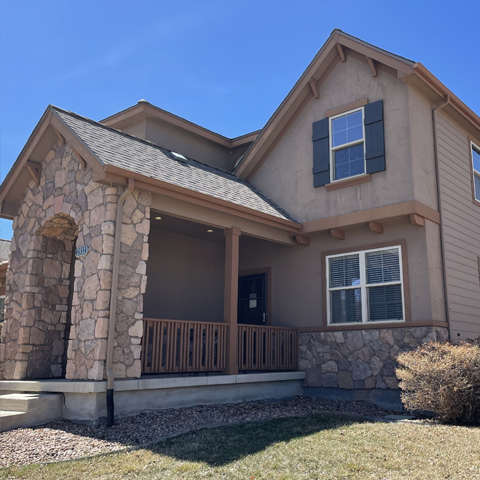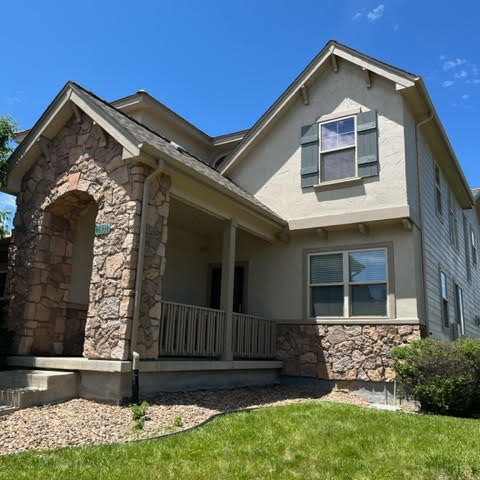 Comprehensive Residential Painting Services
Everything you need to transform your home from the inside out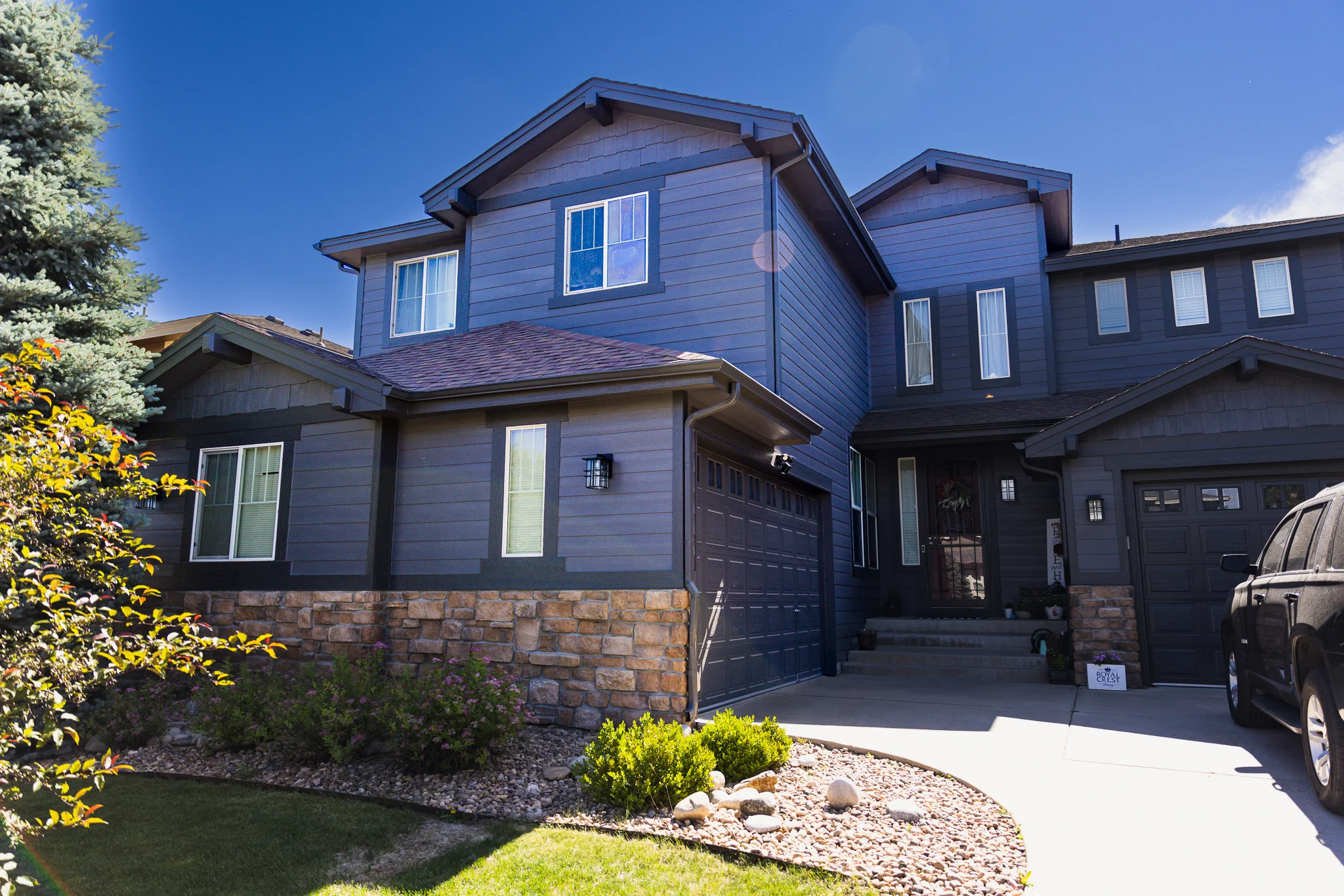 Upgrade your damaged or weathered paint, and reveal your home's potential underneath. With Colorado's drastic and variable climate, it is essential to find someone not only capable of delivering beautiful results, but lasting ones too. Hire the best, and receive a quality coating of paint that will persist for years to come.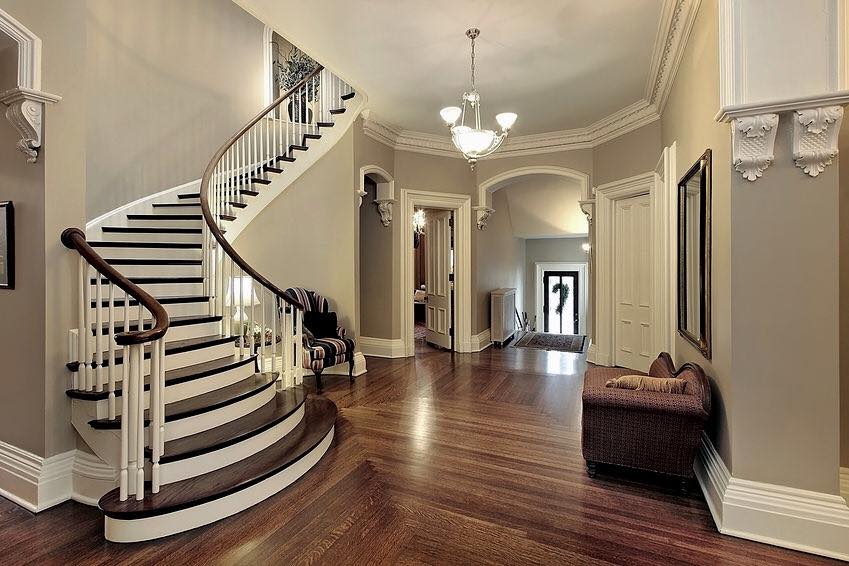 Interior painting is one of the most powerful and cost effective ways to transform your house. A simple change of color can introduce energy, warmth, calm, joy, and so many other emotions into a room, all without having to change a single other thing. There is simply no better way to add that spark to your home and save money doing it.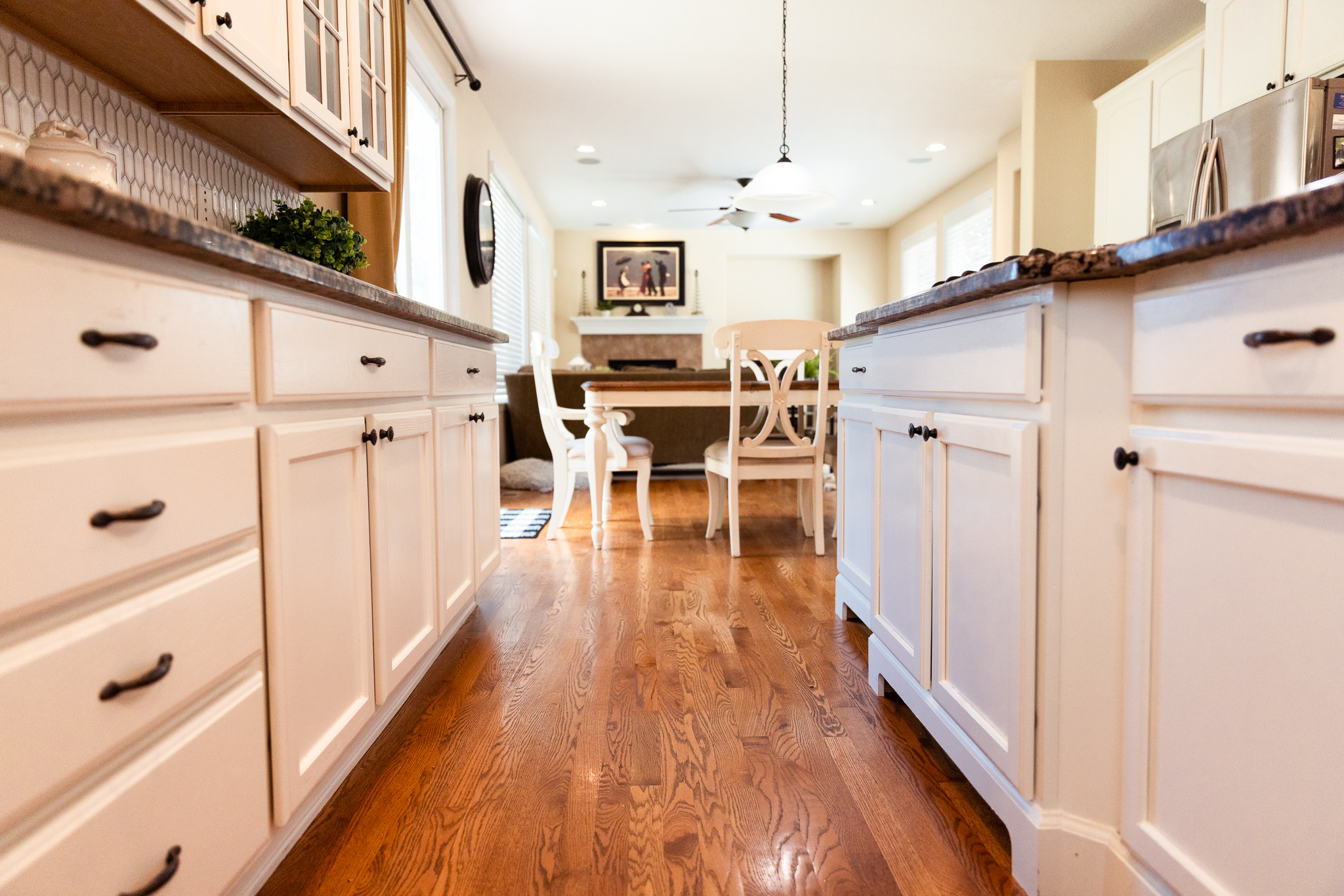 Small changes have the power to make a big impact on your home, especially when it comes to your kitchen. You don't have to spend thousands upon thousands of dollars renovating your kitchen for a fresh look. Sometimes all it takes is an update to your cabinetry from an expert team of painters.
Need help choosing the perfect color for your home?
Find the Right Choice with
our Expert Color Consultant
Finding and agreeing on the right paint colors can make you want to pull your hair out. So don't spend hours comparing samples, just to be disappointed with how it looks in the end. Our expert, professional Color Consultant will come to your home in person or virtually to help you select the right colors for your project. And the best part? There are no additional fees. Our Color Consultant is a package deal with the rest of our services, an additional $250 in value!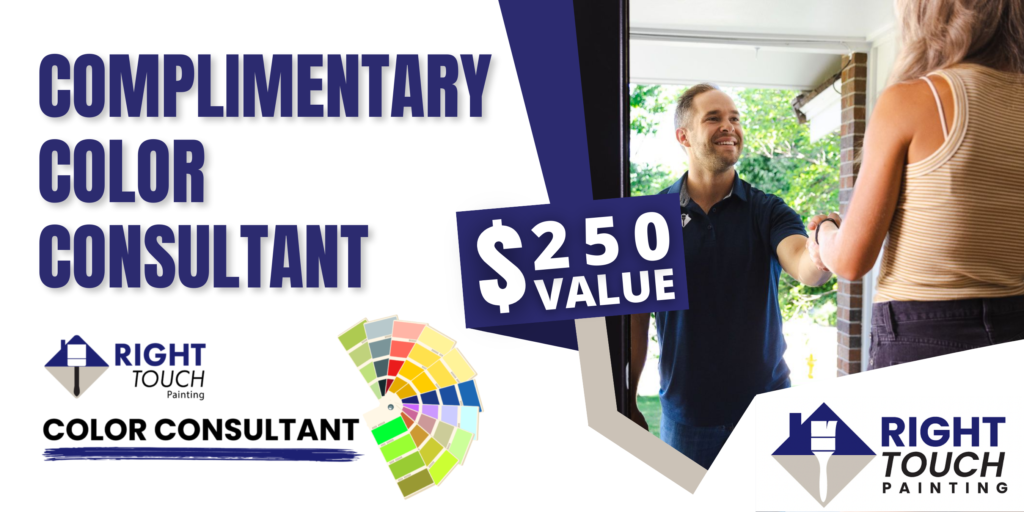 Trusted Partners for Exceptional Results
We require quality paint materials to meet the highest possible standards in our work. It doesn't matter how skilled the painter is if the paint they use is subpar. That's why we put our trust in our partners Sherwin-Williams and Benjamin Moore to deliver truly exceptional results.


A Quick, Affordable, and Hassle Free Experience
Not only are we committed to making your home beautiful, but we pride ourselves on the positive customer experience we provide for each and every one of our clients, no matter the scope of their project. When you work with Right Touch you'll receive a hassle free, affordable estimate with timely and care-centered service. But don't take our word for it. Check out why over 200 verified customers have given us perfect 5-Star reviews on Google.
Over 200 Individual Reviews
Right Touch just painted my cabinets to prepare my house for sale. They look amazing!!! Wish I had done it five years earlier. David was very responsive and kept me updated throughout the planning and painting phase. Rojo the project manager was professional, on time and cleaned up each day. They provided a quality service for a fair price. I highly recommend using them if you need your cabinets modernized.
Diane Culverhouse
2022-12-12
I would work with these guys again and again. Professional, on time and did really great work!
After seeing the job Right Touch did at our neighbor's home, we took the plunge and had the entire interior repainted in our house, including all doors and trim. The job was immense! And we couldn't be happier with the outcome. Credit to David for his thoroughness in the bidding process and follow-through. And 10 stars for Alex and his crew who made it all happen. Right Touch delivered on taking care of even the smallest details, and we couldn't recommend them highly enough.
Fantastic experience from start to finish! Expert project management and really quality craftsmanship. Will 100% use Right Touch Painting again in the future.
We had a great experience with Right Touch Painting. David and his team were professional and responsive throughout the entire house painting process. David was thorough in his explanation of the services to be rendered and executed flawlessly. The design coordinator was very helpful in determining the color scheme for the house, and the crew who performed the work did a great job. We would highly recommend this organization to others.
They did an amazing job and we're so pleased! We originally had them paint the exterior, then when we were in a pinch trying to finish the interior called them back and said "we're sick of painting, any way you can help us get this finished up?" They totally came through for us...sprayed the new doors, trim, base, got the walls done beautifully, and all with a friendly, efficient, talented crew. It has been a joy to work with everyone at at Right Touch and would highly recommend them!
Michale Holtvluwer
2022-10-22
David, we are extremely Happy with the fine work your crew performed on our house. They were vey professional, courteous and paid attention to details. I will highly recommend them to anyone I know who needs paint work.
After reviewing multiple bids, we chose Right Touch Painting to paint our home. Their bid included multiple tiers of paint along with recommendations regarding color and primer treatments. The project started and finished on-schedule. The painters showed up on time, worked hard, steadily, and cleaned up before leaving for the day. They were very skilled, friendly, and professional. I was especially pleased with the way that the crew would check for and clean up drips/spills quickly. The entire project went without a hitch. We are very pleased with the results.
Actually we really like Elli, He was able to answer all of our questions just prior to us asking him. It's like he was able to know what questions we were going to ask. The price was right and provided us his business license.
Natalie Spicer
2022-10-16
Right Touch Painting did an excellent job with our exterior house painting. Their team is professional and easy to work with. We were satisfied with their prices and overall service!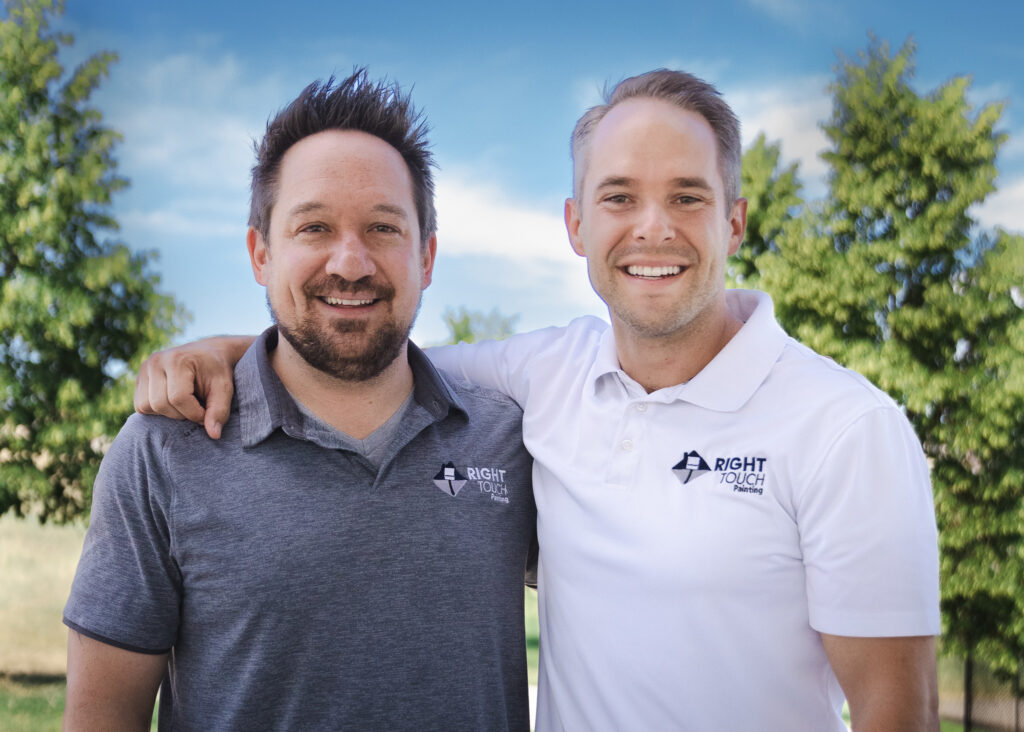 Working for You & Your Home
What Makes Right Touch Painting Different?
The Right Touch. Every Time.
If you are looking for a reliable painting contractor in South Denver, Right Touch Painting is the company to trust. Years of outstanding customer service coupled with quality work has solidified us as one of the premier painting businesses in the area. Contact David or Derek if you are looking for a reliable painter, and receive a same day quote on your project.
Contact Right Touch Painting
How it all began for Right Touch Painting
We truly care about serving people.