Residential Painting Services
Upgrade the look of your home with honest pricing & excellent service. We're available to serve you throughout South Denver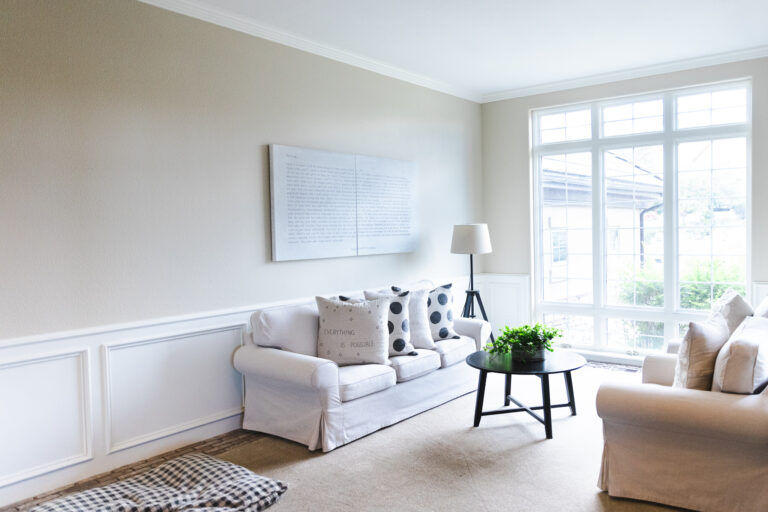 Job Done Right. Every Time.
Are you wanting to smile every time you walk into your home? Are you looking for a contractor you can trust to do quality work, make it a smooth experience, and do it for a great price? We are your guys. With over 20 years of experience we know what it takes to do the job right and we truly care about your home. It's your sacred space. It's where you create your most important memories! You want your family and friends to say "wow!" when they walk in the door, and so do we! So let's make it happen. Give us a call today. 
Everything You Need To Know When Working With Right Touch Painting
What to Expect When You Work With Us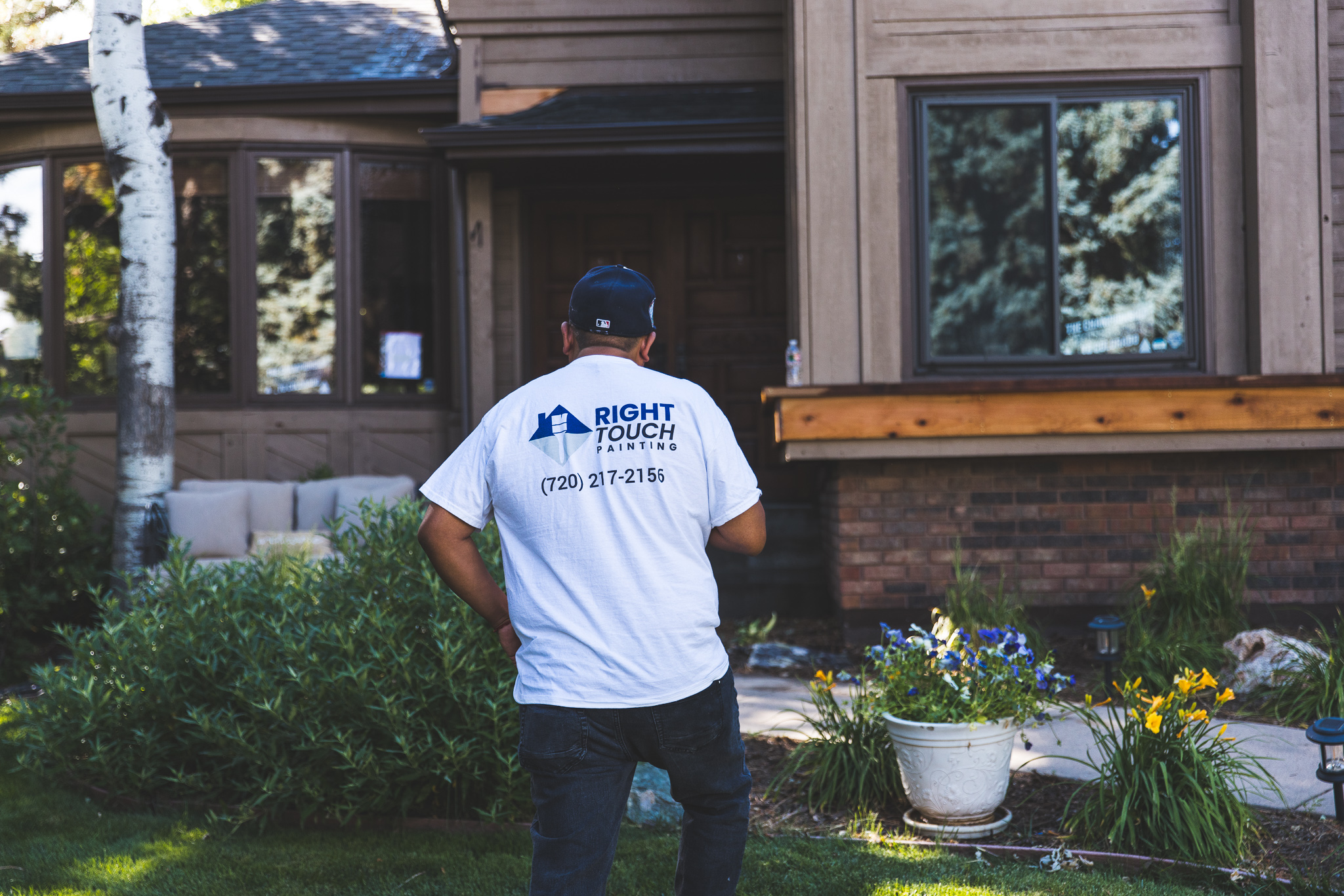 What should I do before the paint crew arrives?
Remove all items that are hanging on the walls and place them in the center of the room (pictures, decorations, candles, etc.) *Recommend: taking a picture of each room, so you know where everything was before it is moved*

Make sure all surfaces are clean. If they have grime or build up please give them a wipe down before painters arrive. Look for those pesky cobwebs in high corners or build up on baseboards/trim if we are painting those surfaces.

Remove nails/screws that you want the crew to fill. We will patch the hole and paint over it. If you wish to hang the item back where it was, please leave the nail/screw in its place and we will paint around it.

Center all furniture to the middle of each room that will be painted. *This must be done prior to our arrival.

When the painters arrive: Please go over the details of the work scope with the foreman and make sure the color selections and all other details are the way you want them.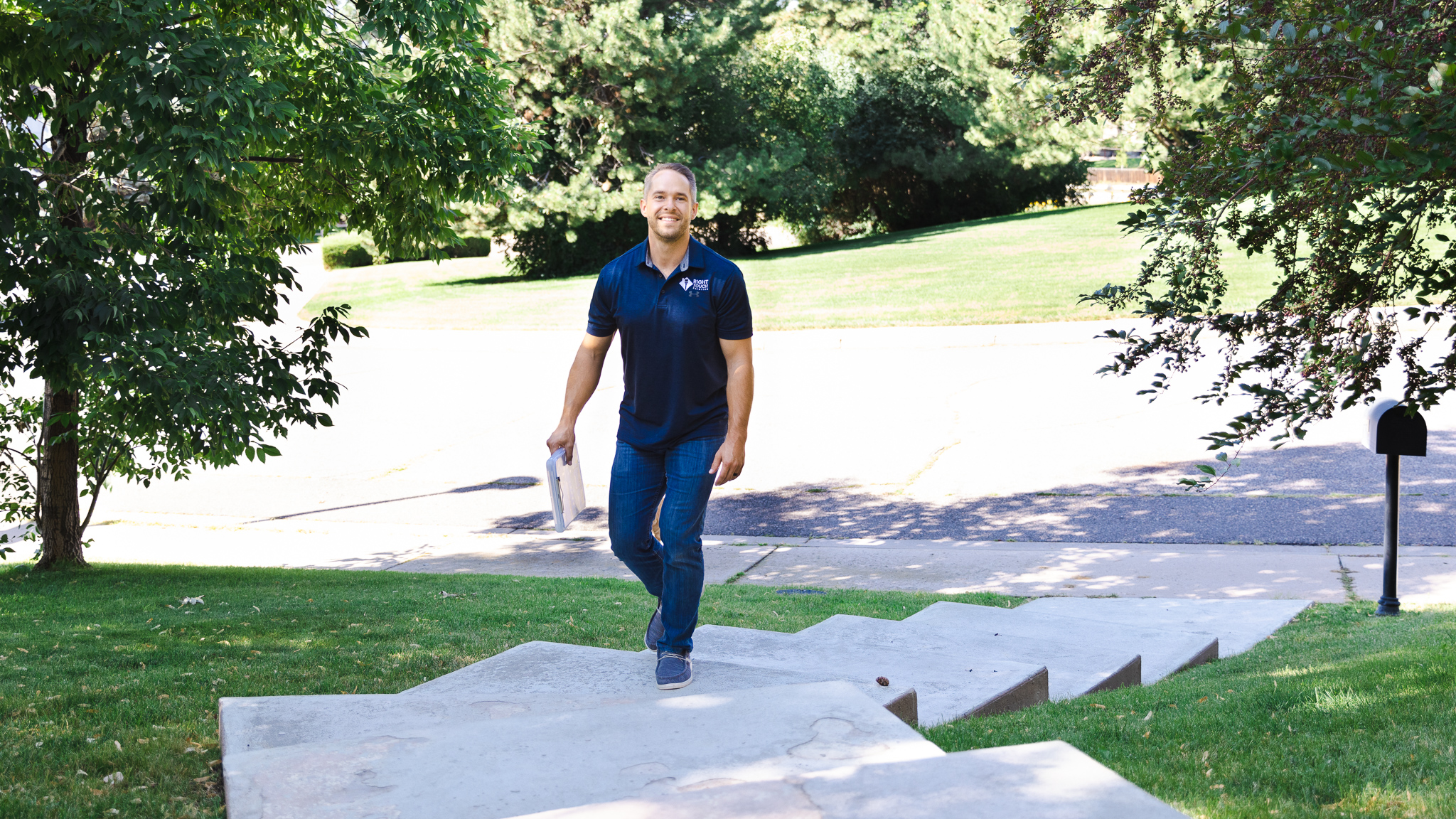 What will the painters do to begin?
Painters will be arriving between 8am & 8:30am each work day. They work Mon-Sat and take Sundays off.

We will tarp the floors in areas we are painting

We plastic/cover furniture when painting ceilings

We remove all electrical face plates so that we can paint behind them

We tape & caulk your baseboards and trim to create straight lines when painting the walls

We remove window blinds & drapes when necessary (leaving the hardware to place them back when finished)

We move any furniture that you were unable to move to the center of the room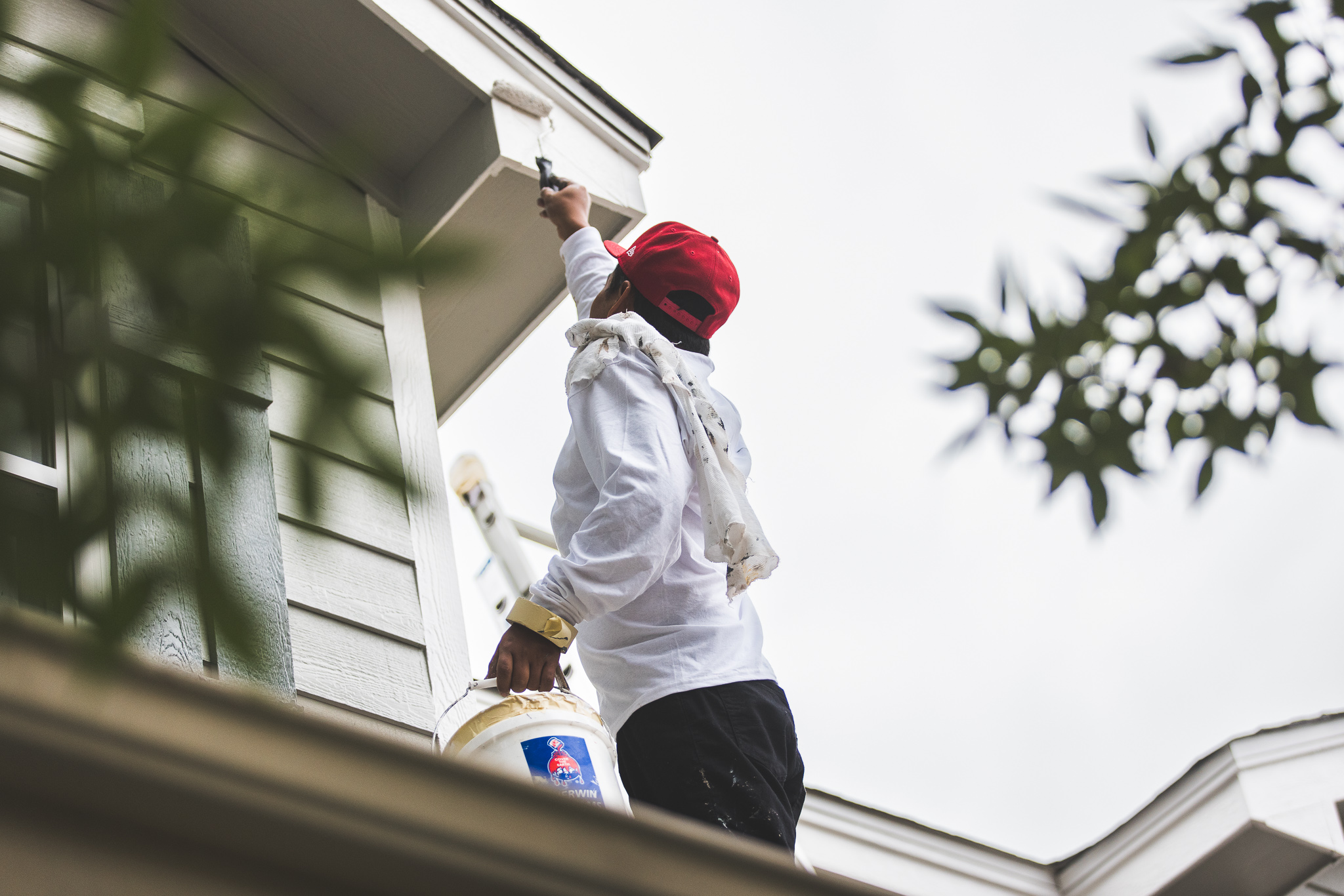 What will painters do before they finish?
We will put all electrical face plates back on

We will rehang blinds/drapes in window

We will move any furniture that was moved by us back to it's original location

We will pick up all tools

We will pull tape and dispose of all trash

We will leave you with the remaining paint for future touch ups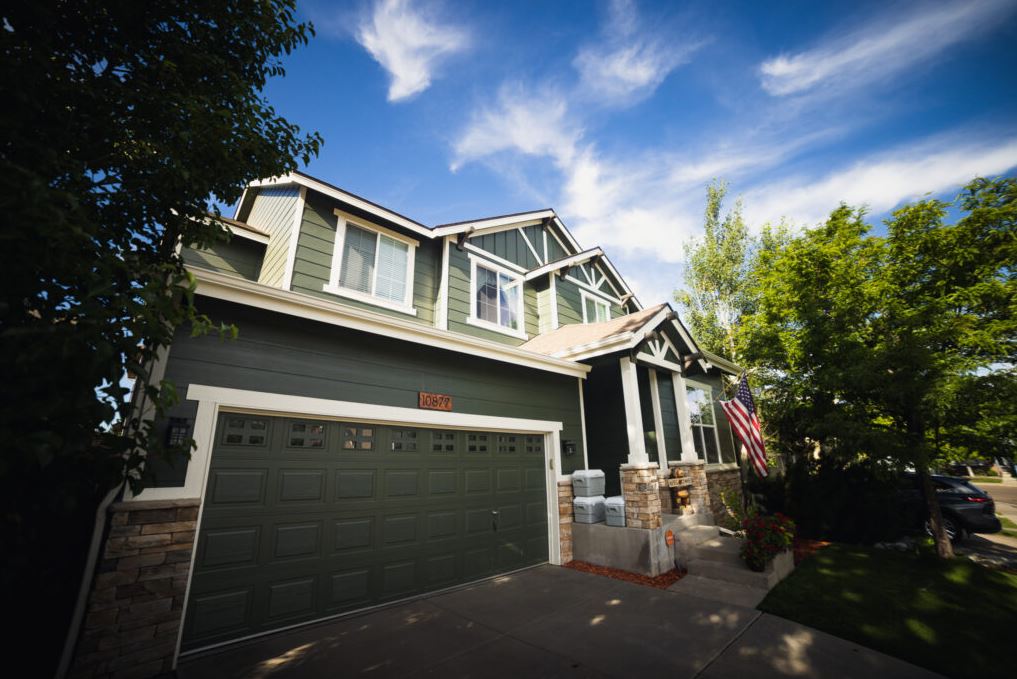 What should I do when the job is finished?
Before we leave, we want to make sure our eyes didn't miss anything.

If possible, make yourself available to be home when the painters are finishing the project so they can do a walkthrough with you. This way, they are able to touchup any areas that you might find while they are still there.
Recent Painting Projects Throughout South Denver
Certified Color Consultant
Selecting the right colors for your home can make you want to pull your hair out. You can spend hours looking at colors, putting up samples, and STILL end up with a color you are unhappy with. Not anymore. We've got you covered. Our professional color consultant will come to your home or virtually help you select the right colors for your project. And the best part? We cover the cost. Additional Painting Services Throughout South Denver
Need more painting work done than just the interior walls of your home? 
All Your Painting Projects in One Place
Get everything done at the same time
Quality Residential Painting You Can Trust
Finding a trusted local painter should be an easy process. We've worked tremendously hard to develop a reputation throughout South Denver to give you confidence we're the right painter for you.  Whether you need help with an exterior painting project, an updated coat of paint throughout the interior of your home, or need to freshen up the paint on your kitchen cabinets, we're the team for you. If you need a quote request on your painting project, Derek or David will offer a hassle free, affordable estimates with timely and professional services.
What Our Customers Are Saying
Right Touch just painted my cabinets to prepare my house for sale. They look amazing!!! Wish I had done it five years earlier. David was very responsive and kept me updated throughout the planning and painting phase. Rojo the project manager was professional, on time and cleaned up each day. They provided a quality service for a fair price. I highly recommend using them if you need your cabinets modernized.
Diane Culverhouse
2022-12-12
I would work with these guys again and again. Professional, on time and did really great work!
After seeing the job Right Touch did at our neighbor's home, we took the plunge and had the entire interior repainted in our house, including all doors and trim. The job was immense! And we couldn't be happier with the outcome. Credit to David for his thoroughness in the bidding process and follow-through. And 10 stars for Alex and his crew who made it all happen. Right Touch delivered on taking care of even the smallest details, and we couldn't recommend them highly enough.
Fantastic experience from start to finish! Expert project management and really quality craftsmanship. Will 100% use Right Touch Painting again in the future.
We had a great experience with Right Touch Painting. David and his team were professional and responsive throughout the entire house painting process. David was thorough in his explanation of the services to be rendered and executed flawlessly. The design coordinator was very helpful in determining the color scheme for the house, and the crew who performed the work did a great job. We would highly recommend this organization to others.
They did an amazing job and we're so pleased! We originally had them paint the exterior, then when we were in a pinch trying to finish the interior called them back and said "we're sick of painting, any way you can help us get this finished up?" They totally came through for us...sprayed the new doors, trim, base, got the walls done beautifully, and all with a friendly, efficient, talented crew. It has been a joy to work with everyone at at Right Touch and would highly recommend them!
Michale Holtvluwer
2022-10-22
David, we are extremely Happy with the fine work your crew performed on our house. They were vey professional, courteous and paid attention to details. I will highly recommend them to anyone I know who needs paint work.
After reviewing multiple bids, we chose Right Touch Painting to paint our home. Their bid included multiple tiers of paint along with recommendations regarding color and primer treatments. The project started and finished on-schedule. The painters showed up on time, worked hard, steadily, and cleaned up before leaving for the day. They were very skilled, friendly, and professional. I was especially pleased with the way that the crew would check for and clean up drips/spills quickly. The entire project went without a hitch. We are very pleased with the results.
Actually we really like Elli, He was able to answer all of our questions just prior to us asking him. It's like he was able to know what questions we were going to ask. The price was right and provided us his business license.
Natalie Spicer
2022-10-16
Right Touch Painting did an excellent job with our exterior house painting. Their team is professional and easy to work with. We were satisfied with their prices and overall service!
Contact Right Touch Painting
How it all began for Right Touch Painting
We truly care about serving people.